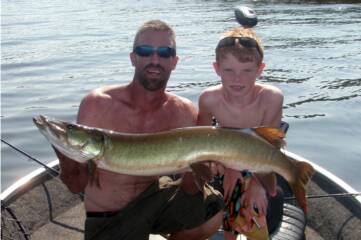 Musky Motive Guide Service

Mike Collins

911 W. Wisconsin St.

Portage, WI 53901

(608) 745-3326

Cell: (608) 408-6714

mike@muskymotive.com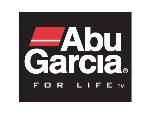 My name is Mike Collins.  I am a full time, year round Wisconsin Dells area Fishing Guide!

This part of the state is known for its diverse fishery, and it is my pleasure to offer you a variety of angling adventures!

Maybe you're looking to catch some fish, while enjoying a relaxing day on the beautiful Wisconsin River?  No problem!

How about catching a Musky?  Your first?  Your largest?

What about catching fish in the middle of Winter, through ice so thick you can drive a truck on it? 

It is all possible, and experience is absolutely not necessary!

If you'll be staying in the Wisconsin Dells area, I can even pick you up from your resort at no extra charge!

Please take the time to explore my site, and some of the opportunities that await!

I look forward to hearing from you!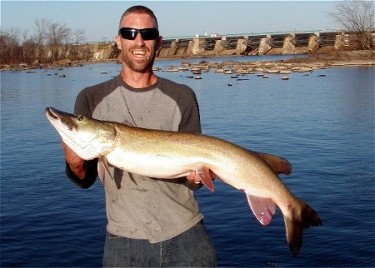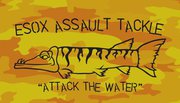 Why choose Musky Motive Guide Service?

This is my 4th year in business as a Wisconsin Dells Fishing Guide, and what an adventure it has been!  I have met so many wonderful people through guiding, and though it is not exactly what I went to school for, I'm having way too much fun to stop now!

If you drive through Wisconsin Dells, you can't miss the many attractions.  Everything about the Dells is very busy:  You spend your money - you wait in line to do this or that - and then you leave.  My idea in creating Musky Motive Guide Service was to give you a break from all the bustle, and offer you an "out of Dells experience", I know you'll enjoy! 

I currently guide 5 different sections of the Wisconsin River, and over 20 inland lakes.  I offer trips for a variety of species and all equipment is provided.  I have no problem picking you up from where you are staying in the Wisconsin Dells area, and getting you back safely at the end of the day!  Your satisfaction is my #1 priority!  

- Thank you for your business!   

Click on any picture below to enlarge it!